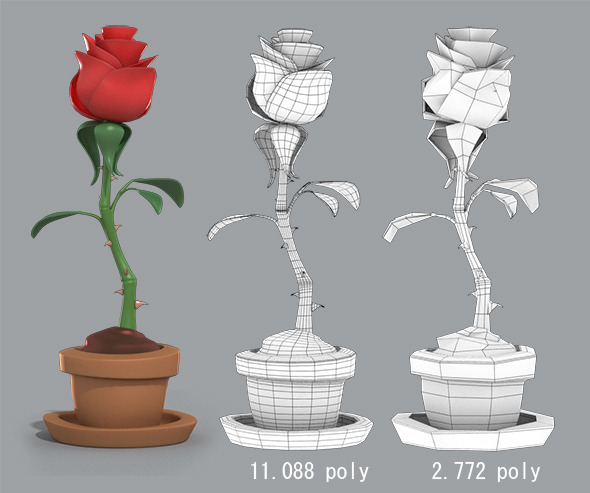 3DOcean Cartoon Rose in the pot 7221976

3D Model \ Nature \ Flowers
Rose \ Subdivision \ Plant \ Fauna \ Flower \ Cartoon
3D Model - Cartoon Rose in the pot 7221976
by Denelighte @ 3DOcean
3D Model \ Nature \ Flowers
3D File Formats Included: .fbx (multi format), .obj (multi format), .xsi (softimage); Animated: No; Created In: softimage 2013; Geometry: Polygons; Low-poly: Yes; Materials: Yes; Poly Count: 2772; Rigged: No; Textured: No; UV Layout: No.
Rose in the pot with 100% quad topology.
New York Checker Taxi; Cartoon Japan Torii; Cartoon Osaka Castle; New York street props; New York cartoon building collection; Cartoon Tower of Pisa; Cartoon Bicycle.
Keywords: cartoon, fauna, flower, plant, pot, rose, subdivision.