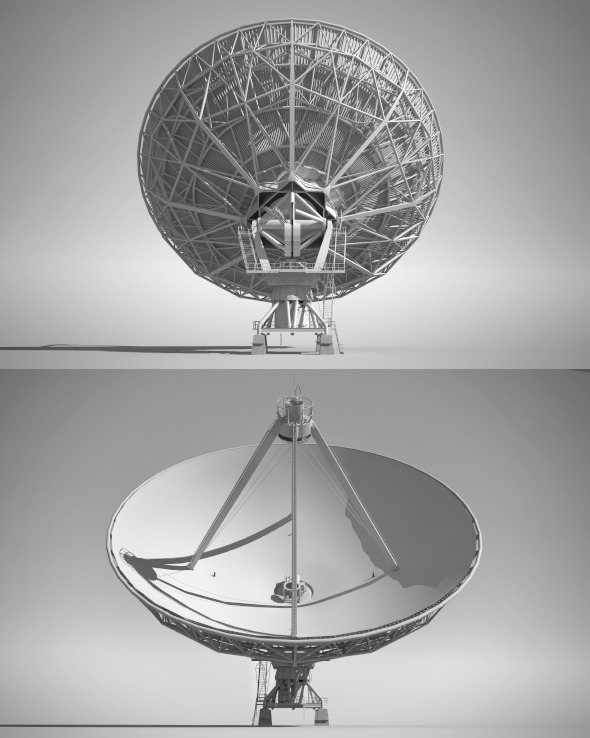 3DOcean High Detailed Radio Telescope 7261826

3D Model \ Buildings and Architecture \ Miscellaneous
Seti \ Fiction \ Space \ Structure \ Telescope \ Technology \ Science \ Satellite
3D Model - High Detailed Radio Telescope 7261826
by Abdelrahman_El-masry @ 3DOcean
3D Model \ Buildings and Architecture \ Miscellaneous
3D File Formats Included: .3ds (multi format), .c4d (cinema 4d), .obj (multi format); Animated: No; Created In: cinema 4d r14; Geometry: Nurbs; Low-poly: No; Materials: No; Poly Count: 12000; Rigged: No; Textured: No; UV Layout: No.
A detailed radio telescope model, Adjusted for easily rotating the dish to any desired degree .
Modeled in Cinema 4D, saved in [.c4d – .3ds – .obj] file formats .
Rattlesnake Sculpture ; C4D Vray Studio + 3 Materials; Desk Fan Model; M134 Minigun Model.
Keywords: architecture, cinema 4d, dish, model, radio, satellite, science fiction, seti, space, structure, technology, telescope.