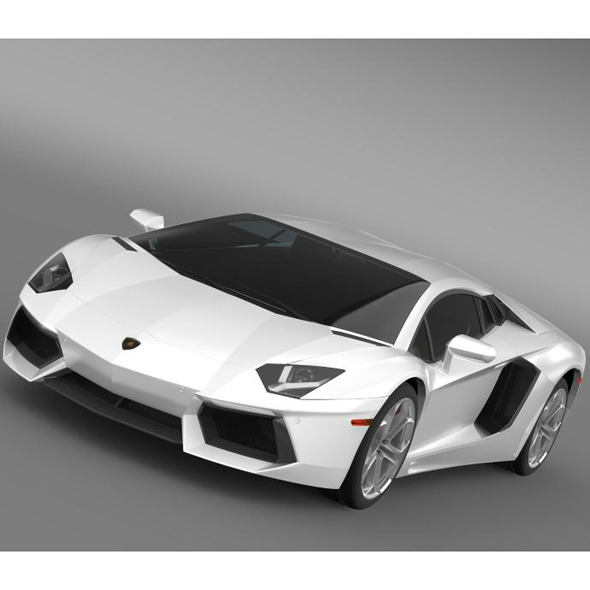 3DOcean Lamborghini Aventador LP 700 4 US spec 7376649

3D Model \ Vehicles \ Land \ Cars
Model \ High \ Poly \ Sport \ Vehicle \ Sportcar \ Concept \ Cars \ Aventador
3D Model - Lamborghini Aventador LP 700 4 US spec 7376649
by creator_3d @ 3DOcean
3D Model \ Vehicles \ Land \ Cars
3D File Formats Included: .3ds (multi format), .c4d (cinema 4d), .fbx (multi format), .lwo (lightwave), .max (3ds Max), .mb (maya), .obj (multi format), .xsi (softimage); Animated: No; Created In: maya 2012; Geometry: Polygons; Low-poly: No; Materials: Yes; Poly Count: 393001; Rigged: No; Textured: Yes; UV Layout: No.
Let me represent you high poly 3D model of Lamborghini Aventador LP 700 4 US spec spec with high detail.
The Lamborghini Aventador is a two-door, two-seater sports car publicly introduced by Lamborghini at the Geneva Motor Show on 28 February 2011, five months after its initial unveiling in Sant'Agata Bolognese.
The model is created in real size. This model is created in Autodesk Maya 2012, visualization (rendering) – Mental Ray. If necessary, the product is easy to change or modify.
Autodesk Maya mb file contains all the Mental Ray materials and render setup. Contains a texture.
Other format without Mental Ray materials. The model is suitable for extream high quality render.
Includes formats: .mb, .obj, .fbx, .3ds, .max, .lwo, .xsi, .c4d.
Thank you for choosing this product, see also my other work on this site. Always Your Creator_3d.
3D model TI
Verts – 389399
Edges – 788536
Faces – 393001
Tris – 778957
UVs – 815299
Lamborghini Aventador LP 700 4 Roadster US spec; Lamborghini Aventador LP 700 4 Roadster ; Lamborghini Aventador LP 700 4 LB834; Jeep Wrangler Unlimited Sahara EU spec 2011; Jeep Wrangler Electric Vehicle Concept; Jeep Wrangler Unlimited Indian Summer 2014; Jeep Wrangler Unlimited ENVI.
Keywords: 3d, Lamborghini Aventador, auto, automobile, avto, car, cars, concept, high, model, poly, sport, sportcar, vehicle.