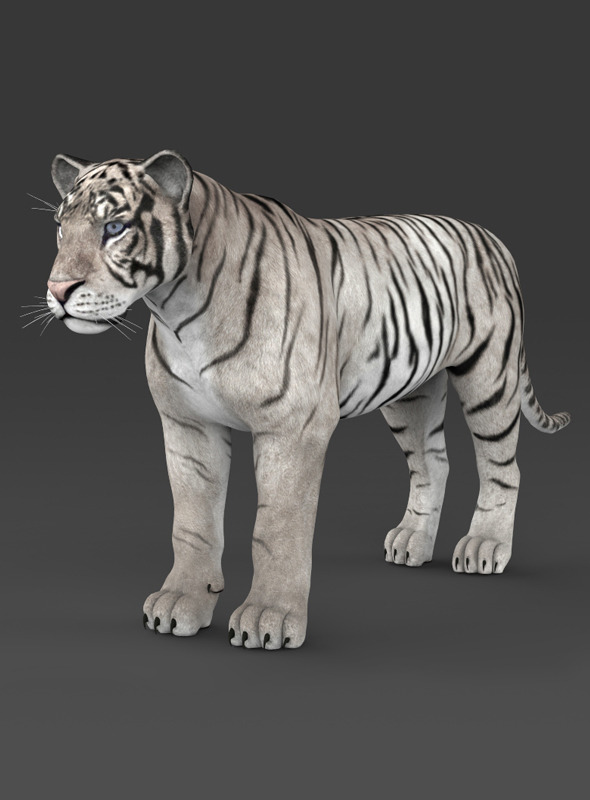 3DOcean Realistic White Tiger 7372505

3D Model \ Animals \ Mammals
Realistic \ Texture \ Puma \ Panther \ Mammal \ Pantera \ Thailand \ Tiger \ Wildlife
3D Model - Realistic White Tiger 7372505
by CG_Human @ 3DOcean
3D Model \ Animals \ Mammals
3D File Formats Included: .3ds (multi format), .c4d (cinema 4d), .fbx (multi format), .lwo (lightwave), .max (3ds Max), .mb (maya), .obj (multi format); Animated: No; Created In: maya 2009; Geometry: Polygons; Low-poly: No; Materials: Yes; Poly Count: 38950; Rigged: No; Textured: Yes; UV Layout: Yes.
Highly detailed realistic 3D model White Tiger
The model has perfect edge-loops based topology with rational polygons count. Perfect anatomy and skin shading makes this model good for closeup render.
Materials & high-res textures are included.
Included Textures are.
01 Diffuse Map
02 Specular Map
03 Normal Map
All Texture Size : 2048px * 2048px
The model is render-ready & Ready for use in Animation.
Realistic Young Pretty Girl; Realistic Young Man; Realistic Bodybuilder Woman; Realistic Bodybuilder Man; Realistic Beautiful Girl.
Keywords: Bengal, africa, amur, animal, asia, cat, cheetah, derailed, dog, feline, fur, game, leopard, lioness, lynx, mammal, pantera, panther, puma, realistic, texture, thailand, tiger, warrior, white, wild, wildlife, zoo.