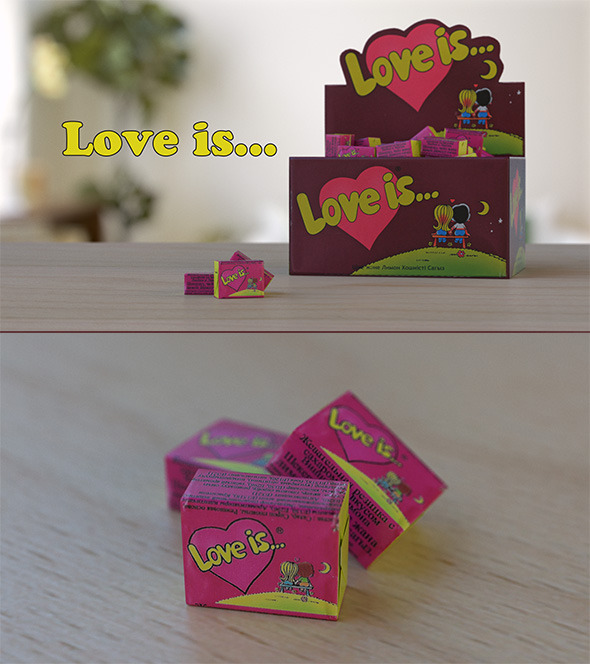 3DOcean Gum Love Is 7393823

3D Model \ Food and drinks
Love \ Studio \ Packshot \ Sweet \ Package \ High \ Quality \ Lighting \ Food
3D Model - Gum Love Is 7393823
by John_d @ 3DOcean
3D Model \ Food and drinks
3D File Formats Included: .fbx (multi format), .max (3ds Max), .obj (multi format); Animated: No; Created In: 3ds max 2013; Geometry: Polygons; Materials: Yes; Poly Count: 116000; Rigged: No; Textured: Yes; UV Layout: Yes.
3D Gum "Love Is…" with open box. High quality model of gume. Best to use as packshot for advertisment. Ideal for TV commercial HD. Rendered in V-ray with studio setup, using standart HDR maps which included in 3ds max.
Real Studio Setup for V-ray; Three Pairs of Glasses; Toothbrush And ToothPaste Packshot; Bottles With Pill And Capsule; 3D Chips Packaging; Condom Pack; Cans and bottles Pack With Render Setup.
Keywords: 3d gum, food, gum, high quality, lighting, love, love is, package, packshot, studio, sweet, v-ray.