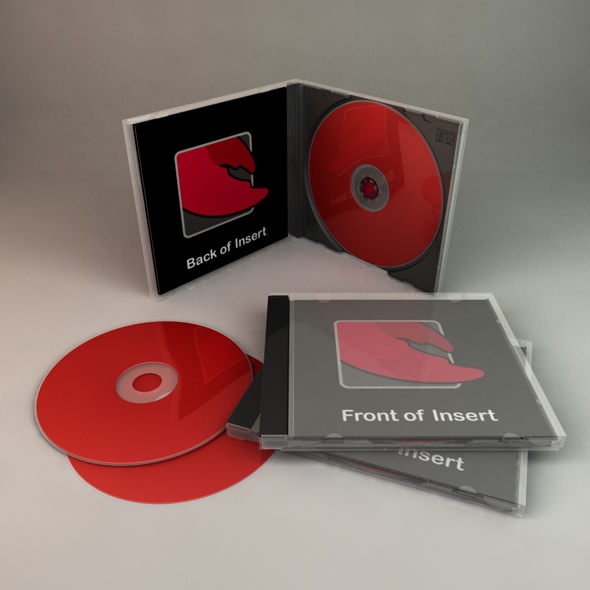 3DOcean CD Case 70939

3D Model \ Products
Lights \ Jewel \ Lowpoly \ Music \ Shadows \ Filing \ Disc \ Case \ Audio \ Computer
3D Model - CD Case 70939
by ChristineWilde @ 3DOcean
3D Model \ Products
3D File Formats Included: .c4d (cinema 4d); Animated: No; Created In: cinema 4d r10, cinema 4d r10.5, cinema 4d r11, cinema 4d r11.5; Geometry: Polygons; Materials: Yes; Poly Count: 22766; Rigged: No; Textured: No; UV Layout: No.
This is a Cinema 4D model of a CD Case and CD set. This can be used by designers to show off their latest album artwork or CD designs. It can also be used within an existing scene like a music store, DJ booth, teenagers room, etc.
It has been created in Cinema 4D. You can easily edit the materials to add your own artwork to the CD or insert. There's no need to adjust the model to change the graphics. Each part of the CD Case insert has separate materials.
What's Included?
- 3D model of CD's and CD Case.
- 3D scene with the CD Case opened and closed.
- Each part is named for ease of use.
- Each material is named for ease of changing the colours, etc.
Ribbon Bow; UK Motorway Signs; Snowboard & Bindings; Orange; Lego Easter Bunny; Lego Man; Vinyl Record.
Keywords: animated, audio, case, cd, computer, data, disc, filing, jewel, lights, lowpoly, music, shadows.