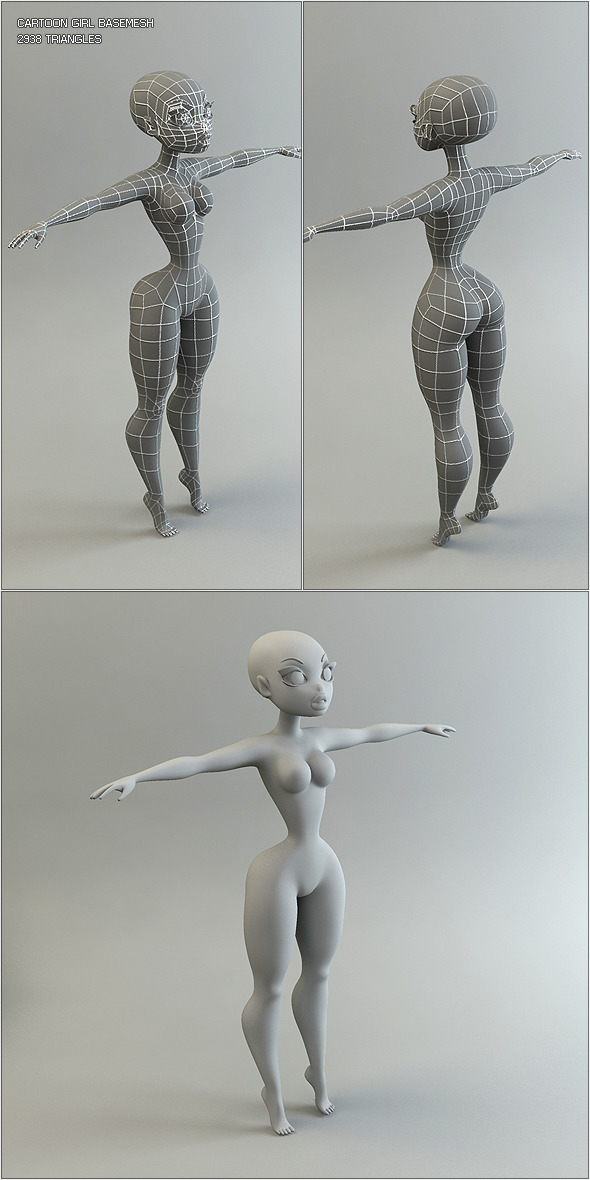 3DOcean Base Mesh Cartoon Girl 460798

3D Model \ Base Meshes
Render \ Mesh \ Sculpt \ Shane \ Woman \ Toon \ Glines \ Girl \ Cartoon \ Base
3D Model - Base Mesh Cartoon Girl 460798
by BITGEM @ 3DOcean
3D Model \ Base Meshes
3D File Formats Included: .mb (maya), .obj (multi format); Animated: No; Created In: maya 2011; Geometry: Polygons; Materials: No; Poly Count: 2938; Rigged: No; Textured: No; UV Layout: No.
This package contains a low poly cartoon girl base. The look of the face has been influenced by Shane Glines cartoons. The clean edge flow makes it easy to modify the mesh and make conform fitting clothes. It is also a great starting point for low poly game characters.
This base mesh is sure to quickly get you started on a new character model be it for a low poly game or a high poly sculpt and render project.
Metal Trims; Low Poly Dungeon Door Set; Low Poly Barrels; Low Poly Epic Door; Low Poly Stone Door; Low Poly Metal Door; Low Poly Mini Skeleton Swarm Pack.
Keywords: animation, base, cartoon, character, cute, game, girl, glines, mesh, render, sculpt, shane, toon, woman.