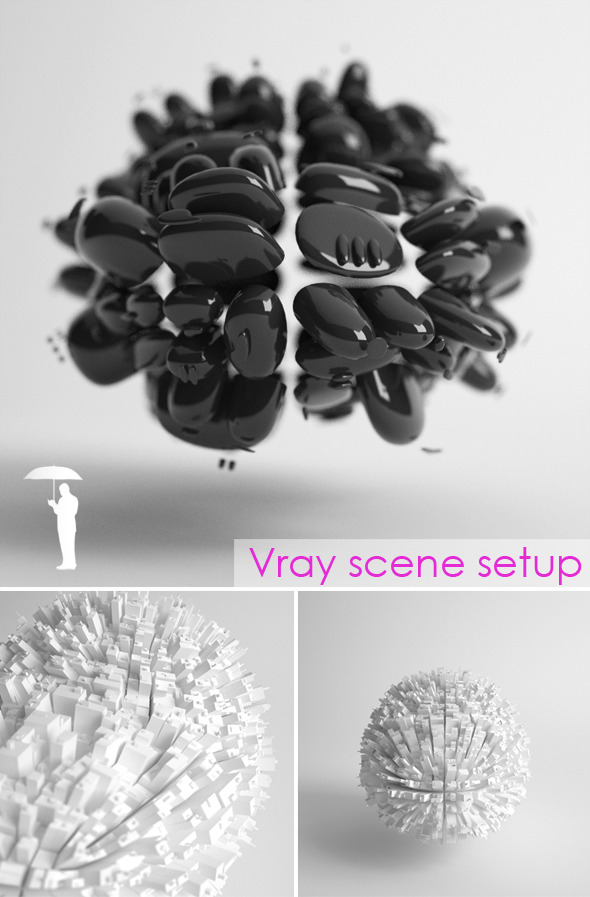 3DOcean Studio scene setup for VRAY 2663907

3D Model \ Render Setups
Render \ Preset \ Simple \ Setup \ Rendering \ Studio \ Scene \ Vray \ White
3D Model - Studio scene setup for VRAY 2663907
by KonradRakowski @ 3DOcean
3D Model \ Render Setups
3D File Formats Included: .3ds (multi format), .dxf (multi format), .fbx (multi format), .max (3ds Max), .obj (multi format); Animated: No; Created In: 3ds max 2009; Geometry: Polygons; Low-poly: No; Materials: Yes; Poly Count: 172073; Rigged: No; Textured: No; UV Layout: No.
Studio scene setup for VRAY
This is Vrey setup and scene for 3D max 2009
What's included.
1. Vray rendering setup
2. 3 differetn Vray cameras, two of them are with DOF
3. Vray lights
4. Two sample abstract models
5. Studio scene
I'm using this particular scene and setup for renderings of all my models on 3Docean.net
You can check them here You can check them here
If You have any questions don't hesitate to ask.
I hope You will like it
brought to You
by Konrad Rakowski
Old wooden wardrobe ; Bonaparte armchair; Paper plane; Konstantin_B toy car; Vondom Doux set; Vondom Doux armchair; Bang & Olufsen BeoLab 5.
Keywords: 3d, 3d max, 3dmax, camera, fast, gamma, konrad, light, lighting, material, materials, max, pack shot, packshot, preset, rakowski, real, realistic, render, render preset, rendering, scene, setup, simple, studio, v-ray, vis, visualisation, vray, white.