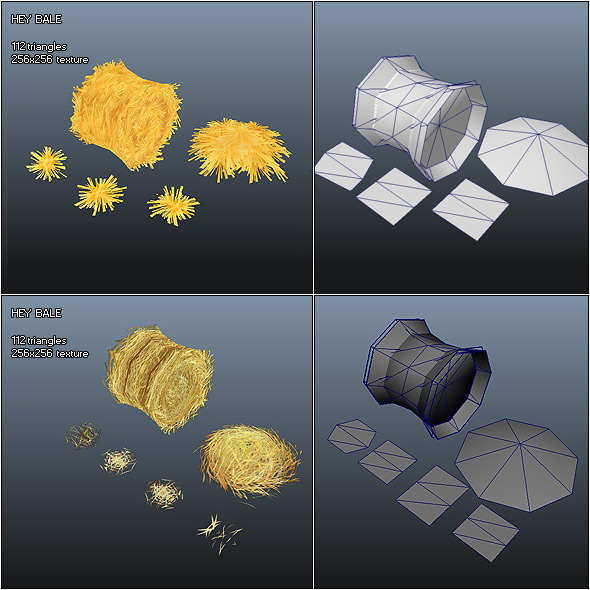 3DOcean Low Poly Hay Bale 230043

3D Model \ Deco Objects
Particle \ Pile \ Texture \ Painted \ Cartoon \ Game \ Hand \ Bale
3D Model - Low Poly Hay Bale 230043
by BITGEM @ 3DOcean
3D Model \ Deco Objects
3D File Formats Included: .fbx (multi format), .ma (maya); Animated: No; Created In: maya 2011; Geometry: Polygons; Materials: No; Poly Count: 112; Rigged: No; Textured: Yes; UV Layout: Yes.
This low poly hey bale is ideal for isometric strategy games. It comes with a hay pile and several bits of stray hey that can be used for particle effects when the hey bale gets destroyed. It also has two alternative textures, one for a more realistic look and a cartoony one. That make the hey bale easily distinguishable at greater distances.
Stone Floor Tile 12; Metal Trims; Low Poly Dungeon Door Set; Low Poly Barrels; Low Poly Epic Door; Low Poly Stone Door; Low Poly Metal Door.
Keywords: bale, cartoon, game, hand, hey, painted, particle, pile, texture.