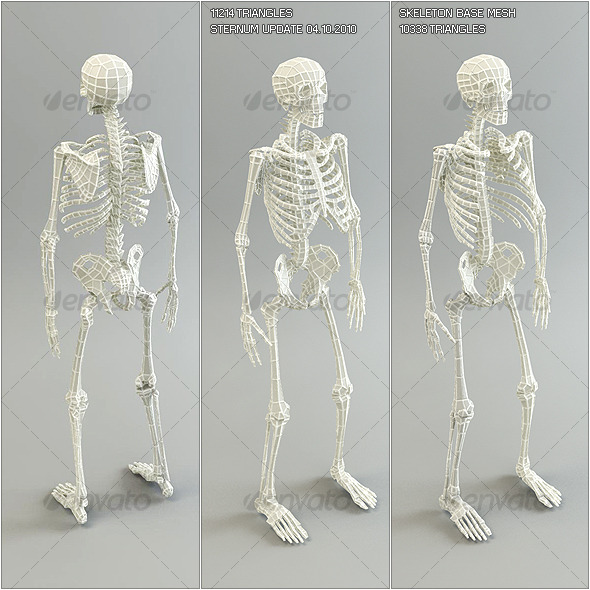 3DOcean Low Poly Base Mesh Skeleton 122476

3D Model \ Base Meshes
Monster \ Skeleton \ Skull \ Undead \ Mesh \ Human \ Base \ Bones \ Character \ Game
3D Model - Low Poly Base Mesh Skeleton 122476
by BITGEM @ 3DOcean
3D Model \ Base Meshes
3D File Formats Included: .ma (maya), .obj (multi format); Animated: No; Created In: maya 2010; Geometry: Polygons; Materials: No; Poly Count: 10338; Rigged: No; Textured: No; UV Layout: Yes.
This package contains a med poly skeleton base mesh. The mesh consists of close to 100% quads and is optimized for sculpting with even poly distribution. It is also a great starting point for low poly game characters. It just needs to be reduced a little where extra detail is not needed.
The model comes with a UV layout and is ready to be textured.
This base mesh is sure to quickly get you started on a new character or monster model be it for a low poly game or a high poly sculpt project.
Item update 04.10.2010: Sternum added
Stone Floor Tile 12; Metal Trims; Low Poly Dungeon Door Set; Low Poly Barrels; Low Poly Epic Door; Low Poly Stone Door; Low Poly Metal Door.
Keywords: anatomy, base, bones, character, game, human, mesh, monster, skeleton, skull, undead.