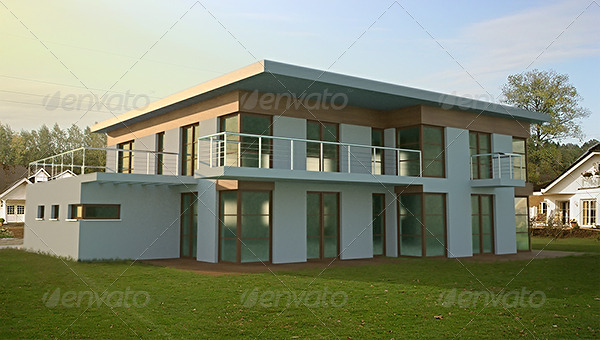 3DOcean Modern House 002 132545

3D Model \ Buildings and Architecture \ Buildings
Residential \ Modern \ Simple \ Story \ Suburban \ House \ Home \ Building
3D Model - Modern House 002 132545
by 5starsModels @ 3DOcean
3D Model \ Buildings and Architecture \ Buildings
3D File Formats Included: .3ds (multi format), .c4d (cinema 4d), .dxf (multi format), .fbx (multi format), .lwo (lightwave), .max (3ds Max), .obj (multi format), .xsi (softimage); Animated: No; Created In: 3ds max 9; Geometry: Polygons; Materials: Yes; Rigged: No; Textured: Yes; UV Layout: Yes.
Simple, stylish, modern design of a house.
2 Big Renders included.
This model is available for.
3ds max 9 (textured)
Cinema 4D (textured)
LightWave 5.6 (textured)
Softimage (textured)
DirectX (textured)
AutoCAD 2000
multi file formats for various software.
3DS (textured)
VRML (textured)
OBJ (textured)
X (textured)
DXF
DWG
this formats makes it usable in 99% of 3D software programs.
every format of this model has been verified in software that is designed for.
By using this model in your project you are sure to please your client with a top class architectural design of contemporary house.
Also check out my other models, just click on my user name to see complete gallery.
Thank you for your time.
Hall Lobby interior (RenderReady); Solar System Orrery; Clothing Store interior for Men and Women; Monument of Sphinx (detailed); GameReady Low Poly Tree Pack 3 (Horse-chestnut); GameReady Low Poly Tree Pack 2 (Aleppo Pine); GameReady Low Poly Tree Pack (Lawson's Cypress).
Keywords: apartment, architecture, building, contemporary, design, exterior, home, house, modern, residential, simple, story, suburban, two.