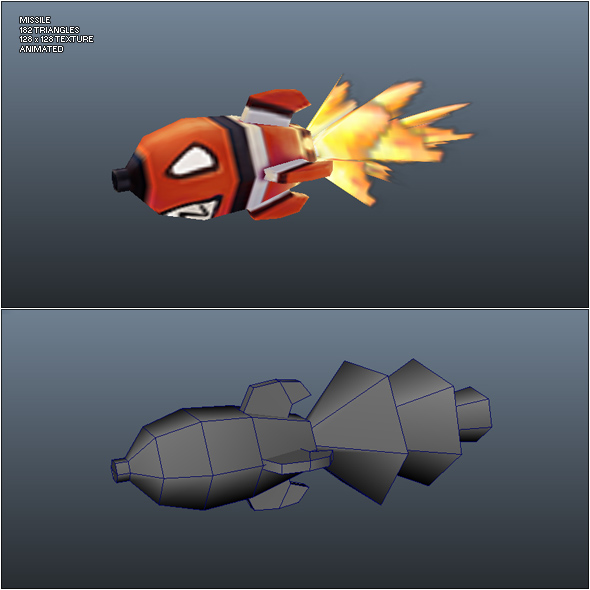 3DOcean Low Poly Missile 241781

3D Model \ Weapons and Armor \ Explosives
Nemo \ Rocket \ Texture \ Model \ Missile \ Cartoon \ Explosion \ Game \ Animated
3D Model - Low Poly Missile 241781
by BITGEM @ 3DOcean
3D Model \ Weapons and Armor \ Explosives
3D File Formats Included: .fbx (multi format), .ma (maya), .unitypackage (Unity3D); Animated: Yes; Created In: maya 2011; Geometry: Polygons; Materials: No; Poly Count: 206; Rigged: No; Textured: Yes; UV Layout: Yes.
This is a lowpoly, animated game missile nicknamed Nemo. You can view the animation here
A slimmer version of the rocket is also included.
Stone Floor Tile 12; Metal Trims; Low Poly Dungeon Door Set; Low Poly Barrels; Low Poly Epic Door; Low Poly Stone Door; Low Poly Metal Door.
Keywords: animated, cartoon, explosion, game, missile, model, nemo, rocket, texture, war.