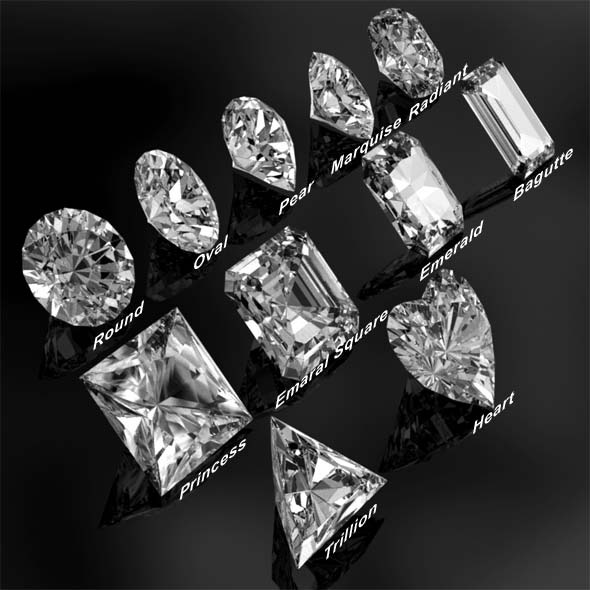 3DOcean Diamonds all 11 cuts 840882

3D Model \ Clothes & Accessories \ Jewelry
Diamond \ Oval \ Mentalray \ Pear \ Marquise \ Radiant \ Trillion \ Round \ Heart
3D Model - Diamonds all 11 cuts 840882
by CreativeGen @ 3DOcean
3D Model \ Clothes & Accessories \ Jewelry
3D File Formats Included: .3ds (multi format), .fbx (multi format), .ma (maya), .max (3ds Max), .mb (maya), .obj (multi format); Animated: No; Created In: 3ds max 2009, maya 2011; Geometry: Polygons; Materials: Yes; Poly Count: 4200; Rigged: No; Textured: No; UV Layout: No.
Matched all the major 11 different type of cuts in Diamonds, namely Round, Marquise, Emaral Square, Emerald, Princess, Pear, Oval, Heart, Bagutte, Trillion and Radiant. When animated gives exact refractions because the Reflection Index is matched with the Original Value.
Match Box with Match sticks.
Keywords: bagutte, dgs, diamond material, diamond shader, diamonds, dielectric, emaral square, emerald, heart, marquise, mentalray, oval, pear, princess, radiant, round, trillion.