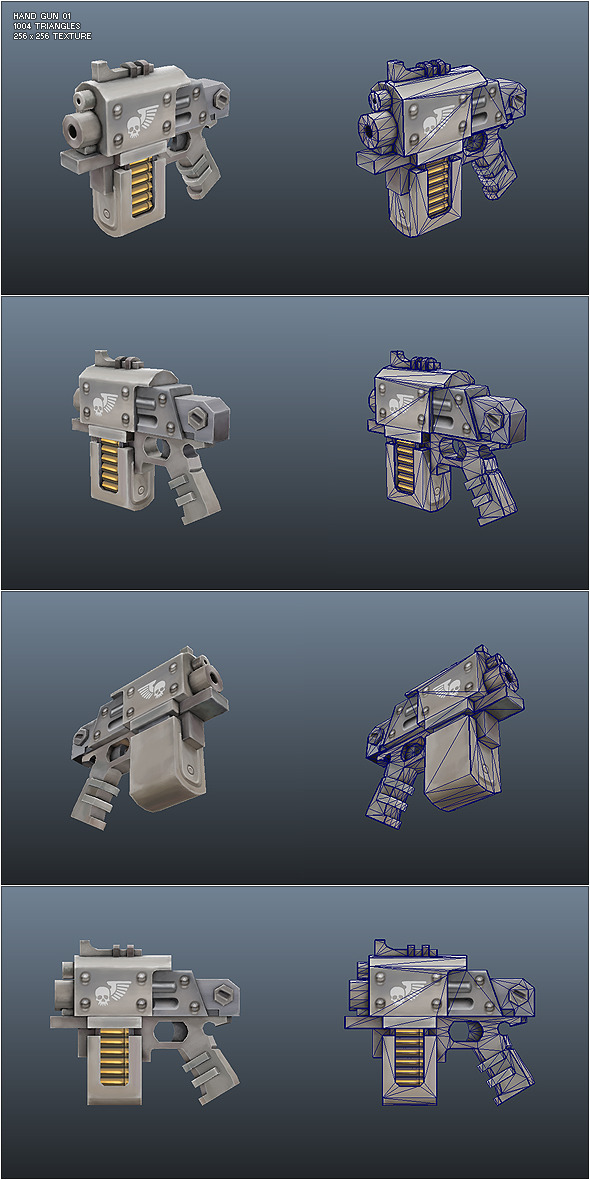 3DOcean Low Poly Hand Gun 01 496058

3D Model \ Weapons and Armor \ Distance
Ranged \ Poly \ Warhammer \ Weapon \ Pistol \ Lowpoly \ Game \ Hammer \ Hand \ Asset
3D Model - Low Poly Hand Gun 01 496058
by BITGEM @ 3DOcean
3D Model \ Weapons and Armor \ Distance
3D File Formats Included: .fbx (multi format), .mb (maya), .obj (multi format); Animated: No; Created In: maya 2011; Geometry: Polygons; Materials: No; Poly Count: 1004; Rigged: No; Textured: Yes; UV Layout: Yes.
This is a low poly Hand gun model meant for game projects. The compact proportions make it easy to read its shape even at a distance.
The model has 1004 triangles and has a 256×256 pixel texture (no shared UVs except for the bullets).
Stone Floor Tile 12; Metal Trims; Low Poly Dungeon Door Set; Low Poly Barrels; Low Poly Epic Door; Low Poly Stone Door; Low Poly Metal Door.
Keywords: asset, game, gun, hammer, hand, low, lowpoly, pistol, poly, ranged, war, warhammer, weapon.