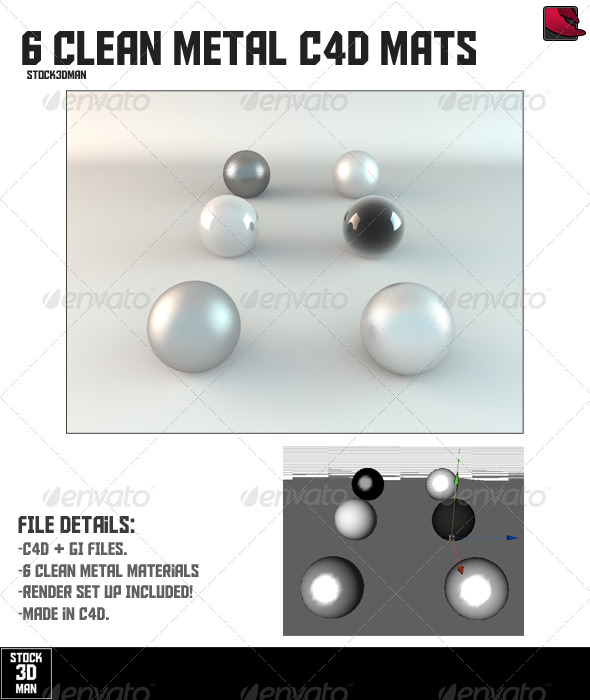 3DOcean 6 Clean Metal C4D Materials 163884

Material & Shader \ Metal
Clean \ Metal \ Render \ Reflection \ Simple \ Specular \ Textures \ Pack \ Modern
Material & Shader - 6 Clean Metal C4D Materials 163884
by StockDesignMan @ 3DOcean
Material & Shader \ Metal
Animated: No; Bitmap Textures: No; Material and Shader Files Included: cinema 4d r10, cinema 4d r10.5, cinema 4d r11, cinema 4d r11.5; Procedural Textures: No; Tileable: Yes.
File Details.
- .C4D & GI Files.
- Preview Picture Included.
- 6 C4D Materials.
- And Render Set Up Included!
Please, rate it!
UPDATED
The problems with the render setup, fixed!
iPod Nano 6g - 3D Model; Newton's Pendulum Model; Tileable Wood Texture No. 1; 9 C4D Wood Materials; Levitating Skateboard Gadget; Flying Helmet Gadget; R40 Russian Missile.
Keywords: bump, c4d, cinema 4d, clean, clean, dark, material, materials, metal, metal, modern, pack, reflection, render, set, simple, specular, textures, up.