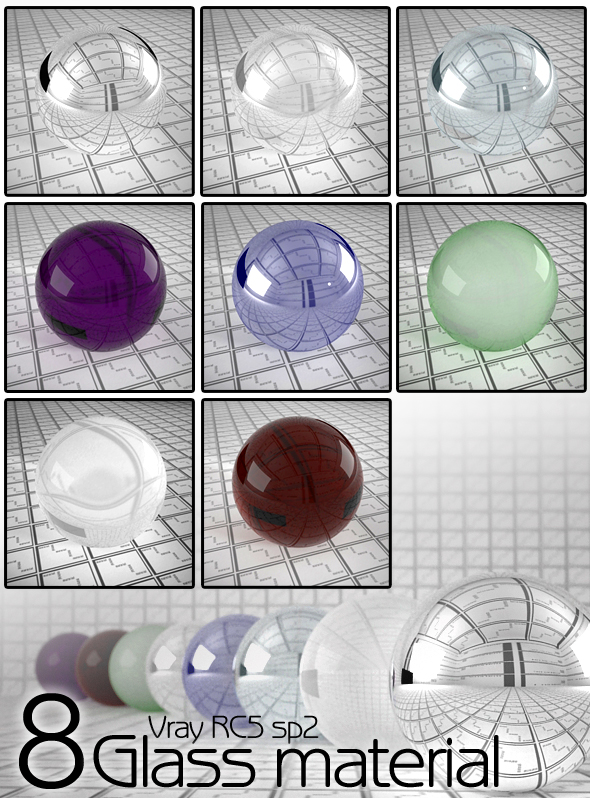 3DOcean Material glass for Vray 81221

Material & Shader \ Glass
Vray \ Glass \ Matte \ Refraction \ Fiolet \ Caustics \ Clear \ Color
Material & Shader - Material glass for Vray 81221
by musicant @ 3DOcean
Material & Shader \ Glass
Animated: Yes; Bitmap Textures: Yes; Material and Shader Files Included: 3ds max 9; Procedural Textures: Yes; Tileable: Yes.
8 materials of glass for Vray RC5 sp2.
In Zip a file there is a scene for viewing, in options render you can activate caustic and depth of field, they are adjusted, but are inactive.
Material liquid for Vray; Studio light 6; Studio light 5; Factory building; Studio Light 4; Hdri studio pack ; Studio Light 3.
Keywords: 3d max, caustics, clear, color, fiolet, gi, glass, matte, new, refraction, vray, vray.