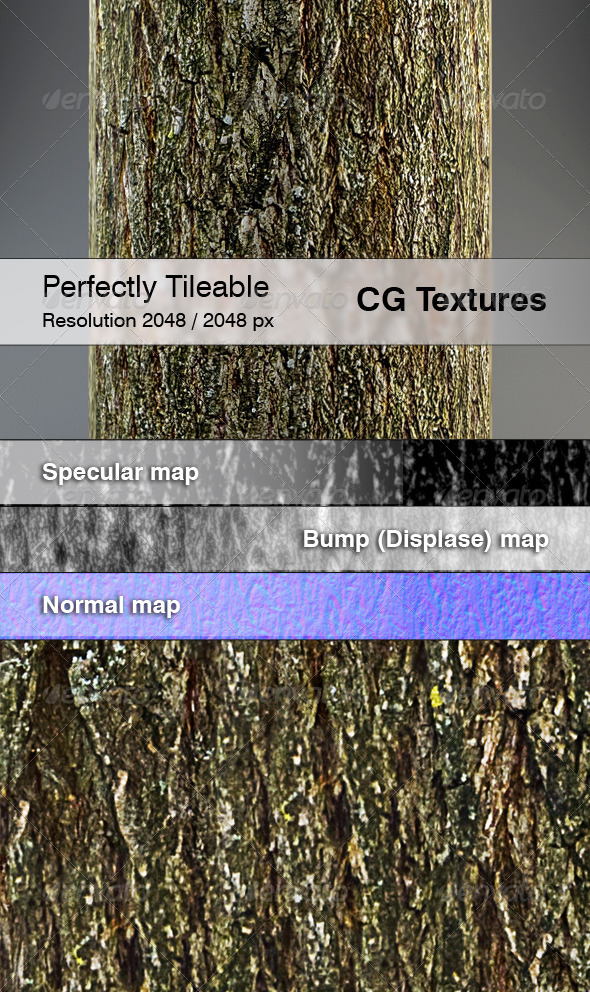 3DOcean Realistic Willow Bark Textures 7228341

Texture \ Wood \ Bark
Tree \ Spruce \ Realistic \ Natural \ Texture \ Tileable \ Wood \ Willow \ Trunk
Texture - Realistic Willow Bark Textures 7228341
by OrANGEL @ 3DOcean
Texture \ Wood \ Bark
Graphics Files Included: JPG Image, Flat PNG; Layered: No; Texture Resolution: 2048x2048; Tileable: Yes.
This tileable large scale hi-res willow bark texture compatible with any 3D or 2D software, which can open JPEG or PNG files.
To create high realistic 100% natural tree bark use the accompanying bump, normal & specular maps.
You can also use diffuse map to create any backgrounds or wallpapers in 2D applications.
Purchase include 4 tileable maps with resolution 2048×2048 pixel.
- Diffuse map
- Normal map
- Bump (displace) map
- Specular map
Realistic Pine Bark Textures ; Palm Tree Model.
Keywords: 3ds, architecture, bark, brown, bump, color, displace, exterior, fir tree, forest, natural, realistic, spruce, texture, tileable, tree, trunk, willow, wood.